Teach Me.....
Enhancing your skills as a trainer?

Marc is a Leading Tutor with the Jordan training Academy. These are providers of CPD training courses to the Uk's Fitness Professionals. A full list of their courses can be found on www.jordanfitness.co.uk Marc was also seen at 2011's Body Power Expo at the NEC giving a talk on the functional benefits of PowerBag Training: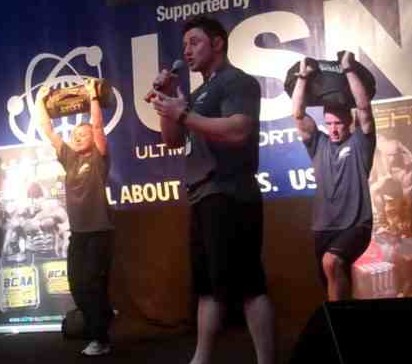 K5 Health and Fitness, in close association with Training provider FASTER Health and Fitness provide both group and one-to-one tuition with ongoing technical support and mentoring. Their great collaboration has brought Functional Martial Arts to the Fitness Arena with the 'Faster Blackbelt Course':
K5 also has itís very own Certificate in Advanced Kickboxing Instruction. This is a bespoke qualification aimed towards Martial Artists, Students, Instructors, Professional Fighters, Coaches and like minded experts with a thirst for self development.
The course is broken down into 2 components. Together they total 10 modules.
How to become a complete Kickboxer
(how to become a totally awesome student)

How to become a complete Kickboxing instructor
(how to become a totally awesome instructor)
Please click HERE for an example and an introduction.
For more information please contact marc.edwards@k5healthandfitness.co.uk